Sculpting your best body takes more than just workouts alone. Properly fuelling your body with the right combination of foods and balancing your intake of carbohydrates, protein and fats, etc. will compliment your training and produce optimal results.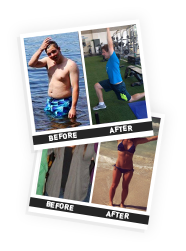 Following the C5 Nutrition Method will set you on the right path for success to your best body!
Follow the instructions below to see what your macros should look like and then email us with any questions you might have because our coaches are here to provide you with nutritional guidance throughout your journey!